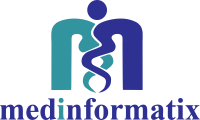 Overview

MedInformatix, Inc. has been a leading provider of IT solutions to the healthcare industry for over 15 years. Its award winning software solutions are installed in healthcare settings throughout the United States by an extensive implementation and technical support team of high level engineers and IT experts.


The company originally grew out of the long-term experience and problem solving abilities of its founders in the medical field. In 1986 the current CEO and CIO of MedInformatix, unable to find a satisfactory IT solution for the management of large medical practices, made a bold decision to develop their own. By teaming up with the architect of an advanced computerized billing system, they used their combined knowledge and technology tools to successfully turn around over 50 troubled practices within a few years, with significant growth in revenues and income. Their complementary skill sets and common vision led to the establishment of MedInformatix.


MedInformatix's comprehensive EMR and Practice Management system has formed a blueprint for enhanced solutions developed by the company in an unprecedented number of specialty fields including Cardiology, Radiology, OB/GYN, Urology, Pediatrics, Internal Medicine, Community Health, Psychiatry, Family Practice, Ophthalmology and ,amy more.


As of November 21, 2013, MedInformatix V7.6 has received ONC-ATCB Certification* for Stage 2 Meaningful Use criteria. MedInformatix Version V7.6 is certified for Meaningful Use (2014 Edition) as a complete EHR.